Although I haven't blogged about it much, this week was the week of the
Bourbon Chase Relay
that I was running with part of last year's TN Ragnar team as well as a few others and my brother (his first relay).
Originally I was SUPER excited for this relay, but as work picked up my enthusiasm for it, along with other races dwindled. It didn't help that I was captain and on top of that because out of everyone on the team I had the most relays under my belt, it kind of fell on me to initiate everything (ideas, dress apparel, decorations etc).
Finally this week everything was piecing together and everyone's head was finally getting in the game (I should note that a large % of my team are not "runners", but more people who like to run occasionally and have fun in the process- nothing wrong with that, just harder to motivate)
On Wed I get the news that one of our van-mates, along with their spouse, is unable to make the relay (we leave on Thursday) due to family emergency. I won't go into details as its not my story to tell, but let's just say, this individual had every reason to NOT participate given what she was dealing with and it just kind of sucked because I couldn't be mad at her, but it did put us into a bind. Now we're down 2 runners with t-minus 16 hours till we leave--- enter FREAK OUT / break down in tears mode. I wasn't crying because I had to find 2 runners, its was more that it was the icing on the cake to the amount of stress I had been dealing with over the last 2 weeks.
Despite still dealing with my knee and either not running at all or maybe 1x week, I suck it up and say that I will pick up another leg and run it ultra style- we'll have 1 person from 2nd van join ours, and among the 5 leftover in van 2, they would just have to figure out how to cover 1 additional run per rotation. This is where the information about not being seasoned runners becomes pertinent--- no one really wanted to do it, and then finally we thought it might work, but then would we make our cut off time? This went back and forth for several hours and finally around 5:30 pm I just pulled the plug--- most we're excited about this, a few upset. In the end it boiled down to if given 2-3 hours and people STILL can't figure out how to make it work and are complaining about it, how will it be at 2am when you have to run that extra leg?
I've never DNS a race before. Sure I signed up for RnR Seattle and didn't run it, but I never made travel plans (air, hotel, etc) We had everything ALL set up and were ready to leave. I know the 2 individuals who had to take care of family matters felt bad, but in the end these things happen.
In the meantime I went on a registering frenzy yesterday to make myself feel better about not running and here is what is on the schedule for the next few months:
Ran this 2 years ago with my brother, now we're going back at it again for faster times and it will be my first race with Mark.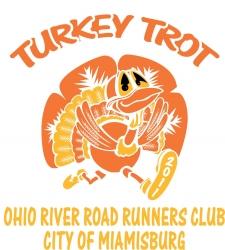 Dec 2-
Las Cruces 1/2
(NM- State #36) (this will also be Becca's first 1/2 race since AZ after dealing with her hip!!)
If I wasn't started to feel better already with having registered for all above races, then earlier this morning put me over the top in a good mood. I was writing an email in google when I get a random Gchat message from Scott saying "I want to run another relay"- boom sulk officially over. Details are being worked out, but we've got our eyes on
Ultra or regular? We don't know yet, but I'm sure it will be a great time!
Have you ever DNS before? (after all plans were made to do race)
What do you do to feel better?