Since Thanksgiving I helped out on a month long project at work that basically doubled my responsibilities and ate up a lot of free time. I haven't been able to blog about the holidays, so here are the highlights in bullet form.
My work does not throw a Christmas party. Instead they choose a day in December to bus everyone to Wal-Mart and you pair up and shop for 'angels' from different organizations we sponsor. To get everyone in the spirit they supply Christmas accessories, games, and prizes throughout the day. The past 2 years I've won one of the tackiest outfits, this year my heart just wasn't into pulling out all the stops, by still think its tacky
2011 "The Stirrup pants"
2012 "A christmas tree"
2013- "The Midriff" sweater
Another successful year shopping for the kiddos and bottom right is my partner in crime Joe borrowing 2011's sweater vest and he came in 3rd... its the gift that keeps on giving.
This year I participated in Courtney's Christmas Sock Swap. I love both shopping for swaps, as well as receiving- always fun to see what others come up with. My 'secret Santa' was Daniela (unsure if she has a blog) and she did not disappoint. Timing of receiving this gift was perfect as I had just got home from a bad day when I saw the green mailbox sitting on my counter. In addition to the 2 pairs of Christmas socks, she also included a lot of fun goodies I cannot wait to try. Thanks again Daniela!!!
Last week I had written a post about the most recent heartbreak relationship hiccup. Prior to putting it down on paper, one of the best distractors for me was to get creating in the kitchen. I finally broke in my amazing grape purple kitchen aide to assist in all sorts of treats the roommate and I created.
My favorite was my chocolate covered cookie dough and oreo balls with fun toppings. For some reason I decided it was a good idea to make 2 batches, so with 50 balls to consume / give out in less than a week I more than satisfied my sweet tooth along with a few co-workers. I love seeing others giddy about something I created, so I'm going to start experimenting more in the kitchen.
I decided to break up the drive back home by spending the weekend before Christmas in Louisville visiting one of my best friends. It was fabulous catching up, meeting her new beau, and visiting some old and new sites
Natalie and me
Brewery that opened since I moved away. If you're familiar with Bluegrass Brewing Company (BBC), the original brewmaster left and opened up Against the Grain Brewery right next to Louisville Slugger Field. I enjoyed the beer and ambiance, but wasn't a big fan of the food.
While Natalie worked, I went shopping in my favorite part of town. Weather was in the 60s, so many runners were out and about. I had a suitcase in my car with running clothes so I decided to discreetly change and then run toward the closest park I was familiar with. It was nice to have an impromptu 7 mile run with mix of road and trails.
Once I got home to Ohio, it was a priority of mine to catch up with 2 of my best guy friends from highschool. It's amazing how much time can pass by but we're still able to pick up where we left off. It's friendships like these that make me wish I did live a little closer to Ohio
Brandon, Jackson, me
Getting to see these adorable faces light up on Christmas was priceless...
Excitement of a 3 yr old
Codyn and Gweny
This year for Christmas I only asked for 2 running related items- a different color handful sports bra and a "50" pandora charm to represent running all 50 states.

Eric was able to find the "50 shades of gunmetal grey"

handful

(already own white, black, and purple) It's been difficult to track down a size medium in other colors prior to holidays, so I was uber excited he found a "new to me color." Just checked out their website and looks like now they are fully stocked in the adjustable bra. Battle cry pink is next on my list.
Apparently Pandora actually doesn't make 50 charms, but mom was able to snag me a comparable charm to fit my bracelet. Out of principal I will not add it to my bracelet till after Hawaii.
My last running related gift was a surprise to me-a new Garmin. I had asked on Facebook for suggestions on a new watch since my 405's life is coming to a close. I decided to wait till after Hawaii and then start a new journey with a new watch. Dad apparently read the facebook comments and decided to surprise me with a 210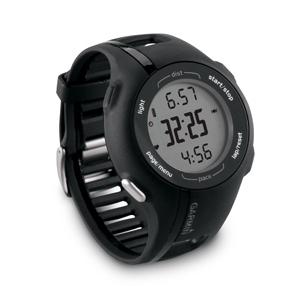 I haven't run yet, but so far playing around with the features was quite easy AND its super light weight and skinnier than my 405- both wins in my book.
Last but not least- my mom posted a Christmas photo of my brothers and I from 1987- so much of it was too precious - cheesy grins / smirk from me, sweater vests, obnoxious collar on my dress, the hand placement etc. I mentioned it would be funny if we tried to "re-create" the photo. No one said one way or the other, so I just let it slide.
Last night we were talking about it and decided last minute to try. Mom's and dad's closet to the rescue. I borrowed a red sweater and pinned on a doily and little bow, Eric and Andy borrowed tight sweater vests from mom and ties from dad. Definitely keeping this.
Up close and personal with doily
Finished product
In hindsight we should have put up a blue sheet and sat in such a way that our heights matched the photo vs. this stair step approach. There is always next year with a different photo.
How were your holidays?
Any fun running related gifts?