Who new NM could be so much fun- certainly not myself?- I'm all for less words and more pictures- so here you are
Went to the "Hoppy Monk" in El Paso for AMAZING burgers and beers- outside on patio was all their draft beer handles with water coming out for a unique and cool "water fall / water fountain"
Stopped along the "scenic drive" - yup its really a thing" to overlook El Paso and actual Mexico. View was GORGEOUS and one of my favorite photos
Local coffee shop down road from hotel in Las Cruces. I was worried they wouldn't accept credit cards, but they are hip to technology and even have a facebook page.
We spent
HOURS
at the local arts and farmers market-- less "farmers" more arts. I bought awesome handmade ceramic coasters, a Christmas ornament, jewelry, and a delicious triple layer brownie. I thought these chile decorations were AWESOME and if I could have brought it in my suitcase, I would have totally bought the different colored peppers wreath.
After leaving flea market we got our thirst on at the High Dessert Brewing Co. It was quaint and we were able to sit outside and listen to the hippies play music next to us. I had an apricot wheat... very interesting. Mark is doing the Whole 30- so no alcohol for him.
Fun fact- did you know there are roughly 42 wineries in southern New Mexico??
The climate is perfect for grape growing apparently as well as deterring fungus and anything else that will kill the vine--- fine by me!
Winery #1- St. Clair Winery (right by our hotel)
Winery #2- Pistachio Winery. Strange as this was in a center with a museum and such- they also had a play kitchen and store for kids to pretend they are shopping and cooking. It was fun to look at all the knick knacks they had in their store though!
Ended the night at our last winery-- Rio Grande Winery! This one was family run and it was the son's first day behind the counter. He had the shakes and B and I thought he had Parkinsons... turns out its from painting cars?? I had 5 samples + a delicious glass of Gewurztraminer for $10! Yes please. We watched the sunset go down over the mountains and looked at stars- brilliant!
Ended the night on a quest to find this shirt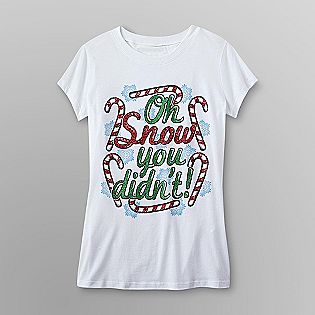 sadly we came up short. It did provide TONS of laughs for the rest of the trip though.
After race we went to this restaurant- La Posta de Mesilla-- it was GINORMOUS inside. (pic from google, when we went it was decorated for Christmas will all sorts of poinsettas and ribbong, gorgeous!)
Pictures would not do it justice of how large and winding this place was inside as well as the several gift shops that were included. Afterward we went to another craft fair right down the road, however it was a lot of the same stuff from Saturday.
Left Las Cruces and drove back to hang out in El Paso airport... even got a great Christmas Photo Op before entering security
All in all we had a blast all day Saturday exploring. This was definitely one of my favorite trips thus far in terms of keeping busy before a race!!